:: sir godfrey hounsfield
ImPACT were greatly saddened to hear of the death of Sir Godfrey Hounsfield at the age of 84, on the 12th of August 2004. Sir Godfrey invented and developed the first clinical CT scanner. This was put into clinical use at Atkinson Morley's hospital in Wimbledon in 1973. He received the Nobel Prize for Physiology or Medicine in 1979, along with Alan Cormack.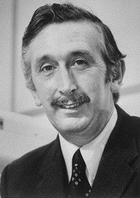 For anyone interested in finding out more about a remarkable man, see his autobiography and presentation speech on the Nobel web site.
Obituaries from the Daily Telegraph and Guardian.