:: rsna 2004
Introduction
64-slice CT scanners become a commercial reality and are being targeted for cardiac applications. All manufacturers now offer a multi-slice large bore CT scanner for radiotherapy planning. Developments on CT scanners with flat-panel and other large area detectors are still works-in-progress.
New CT products
All four major CT manufacturers are now able to offer a 64-slice CT system.
GE presented the LightSpeed VCT, their 64-slice scanner, for the first time at RSNA. Like the 32-slice system, it has 64 x 0.625 mm detector banks, with a total z-axis coverage of 40 mm. The maximum gantry rotation speed is 0.35 s and like all 64 slice scanners its advantages will be seen mainly in cardiac scanning. GE claim that the VCT can image the heart in 5 beats with a temporal resolution of 43 ms. The VCT uses GE's new Volara Data Acquisition System (DAS) which is claimed to have lower electronic noise, leading to improved image quality at low beam strength.
Last year Philips unveiled the Brilliance CT 40 at RSNA and now they have added a 64-slice scanner to their range. The Brilliance CT 64 has 64 x 0.625 mm detector banks, giving a total z-axis coverage of 40 mm, and has a maximum gantry rotation speed of 0.4 s. Philips are also marketing the Brilliance Private Practice CV, a system targeted at the private cardiology sector. The configuration features Philips Rate Responsive™ technologies, a set of software packages designed specifically for cardiac imaging. They include Beat-to-Beat™ Variable Delay Algorithm, which recognises the differences between systole and diastole with respect to changes in heart rate and adapts the imaging window accordingly, as well as COBRA™ Cardiac 3D cone beam reconstruction algorithms with MaxCycle™ adaptive multi-cycle reconstruction, and AccuTag™ for robust R-wave detection capability.
The Siemens Sensation 64 differs from the other 64-slice scanners available in that it has only 32 x 0.6 mm detector rows, but can acquire 64 data channels with its 'z-Sharp™ technology'. This utilises a flying focal spot along the z-axis direction to double-sample each detector row. Some competitors claim this is not a true 64-slice scanner, however, Siemens maintain that the double sampling improves z-axis resolution and reduces wind-mill artefacts, which can be a problem in helical cone-beam scanning. In addition to the 32 x 0.6 mm detector rows, the array has 8 x 1.2 mm detector rows and so can acquire 24 x 1.2 mm channels in helical mode. The Sensation 64 has a standard maximum gantry rotation speed of 0.37 s, and a 0.33 s option. Siemens are marketing a 64-slice scanner dedicated to cardiac work which is available at a lower price than the standard 64-slice system. Also announced was the Sensation 40, which will be available in summer 2005. This has the same hardware as the Sensation 64, so has an easy upgrade path to 64-slices if required in the future.
The revolutionary Straton x-ray tube, introduced at last year's RSNA as an option on the Sensation 16 scanner, has now become an integral part of the Sensation range. All Sensation scanners with 16 slices and above will be supplied with this tube.
Siemens plan to have a 16-slice Emotion scanner available by September 2005 to complement their range. Initially the maximum gantry rotation speed will be 0.6 s, but this will later be upgraded to 0.5s.
Siemens unveiled a new low cost scanner, the Somatom Spirit (Figure 1). A dual slice system, it has a 1 s maximum gantry rotation speed (0.8 s option) and a minimum slice width of 1 mm. Currently there is not a great demand for this type of scanner in the UK, but the low cost and low space requirements could make it attractive for small clinics or as an additional scanner in busy departments.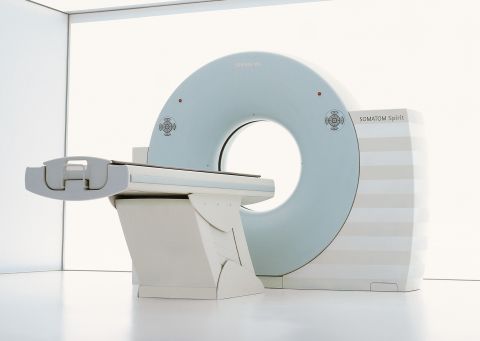 Figure 1. The Siemens Somatom Sensation Spirit CT scanner
Toshiba presented the Aquilion 64, a 64-slice development of the 32-slice system unveiled at last year's RSNA. It has the same detector array, consisting of 64 x 0.5 mm detector rows, and a maximum gantry rotation speed of 0.4 s. The system has 'quantum denoising' software which, it is claimed, results in 15% less image noise than on the 16-slice system. In addition, they have the Aquilion 64 CFX, a system configured specifically for advanced cardiac applications. This features SURECardio and SUREPlaque cardiac software. SURECardio is designed to optimise imaging for variable and high heart rates with adaptive multi-segment reconstruction software. SUREPlaque identifies and quantifies soft plaque for cardiac and peripheral vessel analysis using a colour-coding system based on tissue density.
Scanner
No. of data channels (# x mm)
Total z-axis detector length (mm)
Max. gantry rotation speed (s)
GE LightSpeed VCT
64 x 0.625
40
0.35
Philips Brilliance 64
64 x 0.625
40
0.40
Siemens Sensation 64
64 x 0.6*
24 x 1.2
28.8
0.37 (0.33 option)
Toshiba Aquilion 64
64 x 0.5
32
0.40
* 64 x 0.6 mm data channels achieved using 32 x 0.6 mm detectors and z-axis flying focal spot
Table 1: Basic specifications of 64-slice CT scanners
Radiotherapy treatment planning applications
Large bore CT scanners
CT has always been recognised as a useful tool in radiotherapy treatment planning. With intensity modulated radiotherapy (IMRT) now being implemented clinically, the use of CT in the treatment planning process is considered essential due to the increased accuracy it offers in tumour localisation and tissue inhomogeneity corrections. As a result most radiotherapy departments are now acquiring dedicated CT scanners, often known as CT simulators.
Conventional CT scanners with gantry aperture diameters of 70 cm and reconstruction fields of view (RFOV) of 50 cm have certain limitations in the radiotherapy planning process, because the size of the gantry aperture does not always allow patients to be scanned in the treatment position. The restricted field of view can result in incomplete delineation of the patient contour, leading to inaccuracies in CT number. To overcome these shortcomings, Philips (at the time Marconi) introduced the first large bore CT scanner, the AcQsim CT, in 2000. This was a single slice 4th generation CT system with a gantry aperture of 85 cm and a maximum RFOV of 60 cm. Since then, all the major CT manufacturers have brought out large bore, multi-slice CT scanners with gantry diameters of 80 - 90 cm and RFOVs in the range 60 - 85 cm. Siemens and GE announced their large bore systems at last year's RSNA and Philips introduced their Big Bore system earlier this year. The large bore system unveiled at this year's RSNA was the Toshiba Aquilion LB (Large Bore), a 16-slice system with a gantry aperture diameter of 90 cm and a maximum RFOV of 85 cm (Figure 2). The basic specifications of all four multi-slice systems are shown in Table 2.
| Scanner | No. of slices | Gantry aperture diameter (cm) | Scan FOV (cm) | Maximum RFOV (cm) |
| --- | --- | --- | --- | --- |
| GE LightSpeed RT | 4 | 80 | 50 | 65 |
| Philips Brilliance CT Big Bore | 16 | 85 | 60 | 60 |
| Siemens Sensation Open | 20 | 82 | 50 | 82 |
| Toshiba Aquilion LB | 16 | 90 | 70 | 85 |
Table 2: Basic specifications of large bore CT scanners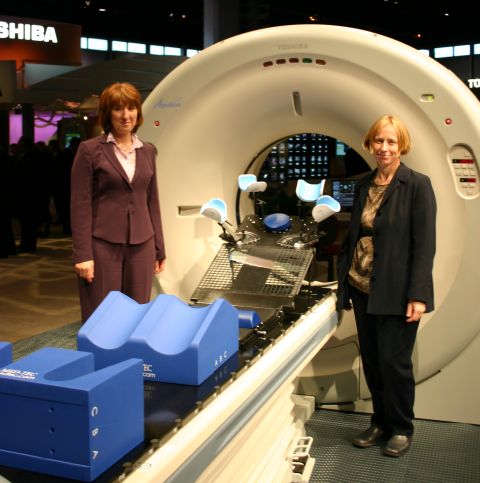 Figure 2. The Toshiba Aquilion LB CT Scanner
All the manufacturers except Philips have a RFOV which is greater than the scan FOV, so have to use interpolation techniques to reconstruct data in this extended FOV. Although this results in a reduced image quality in the extended region it is not considered a problem as the data from this area is usually only required for contour delineation purposes. Philips have increased the number of detectors in the x-y plane to scan the full 60 cm field of view and can therefore use conventional reconstruction methods. Toshiba have also extended their detector array to cover a scan FOV of 70 cm, compared to 50 cm on their standard systems. At 85 cm, theirs is the largest RFOV and they claim to use a different reconstruction approach to GE and Siemens in the extended region. Known as ASTOR, this algorithm utilises complementary rays in cone beam geometry to fill in for the missing data, which they claim gives improved image quality.
The large bore systems also have advantages in scanning bariatric (obese) patients and in trauma applications, where the larger bore allows scanning with additional medical equipment attached to the patient.
Respiratory gating
Both GE and Siemens showed methods of respiratory-gated data acquisition in CT. The two manufacturers use different techniques for the gating. GE use an optical tracking monitor consisting of a reflective device placed on the patient's skin used in conjunction with a laser and optical sensor. Siemens approach is to use a chest belt with a pressure sensor to monitor respiratory motion. This will be available on the Sensation 64 and Open by mid-2005. The full benefits of using the respiratory-gated CT scans for treatment planning will be realised when used in conjunction with respiratory-gated treatment delivery.
Future developments
Toshiba displayed their 256 x 0.5 mm row detector array which has been under development for some time now. It is now closer to becoming a commercial system with suggested dates for the availability of an initial 128 row scanner in about 18 months time.
GE and Siemens both have flat panel detector diagnostic CT systems in development, but no timescales for a commercial product have been given yet. There are already flat panel systems that produce CT images available on commercial products such as radiotherapy simulators, but these have rotation times that would be considered too slow on a diagnostic CT system.
In the scientific sessions the presentations given by the manufacturers focussed on developments in CT reconstruction methods for the 64-slice cone-beam scanners, large bore CT scanners and for cardiac and respiratory-gated studies.
One presentation described a study for optimising x-ray tube voltage (kV) to patient size and shape. Current practice is to use a fixed voltage, most commonly at 120 kV. Optimal results were achieved at lower kVs for small patients and higher kVs for large patients. The adjustment of tube current to patient attenuation is now well-established in CT, but the adjustment of kV would take protocol optimisation a stage further. The work highlights the emphasis that is now being placed on achieving good image quality at the lowest possible patient dose.
Combined imaging systems
SPECT / CT
New this year were combined SPECT / CT systems from Philips and Siemens. Both of these machines make use of a full diagnostic CT scanner in combination with a dual headed gamma camera. The Siemens Symbia (Figure 3) is available with a single, dual or six-slice CT component, whilst the Philips Precedence (Figure 4) incorporates a 16-slice CT scanner.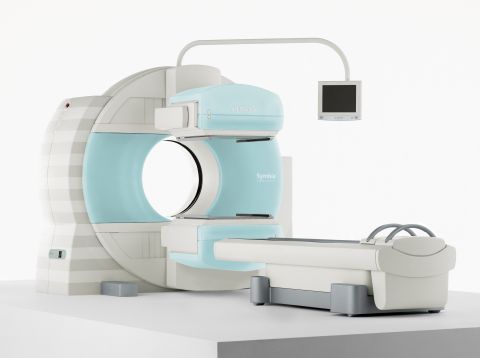 Figure 3. The Siemens Symbia SPECT/CT scanner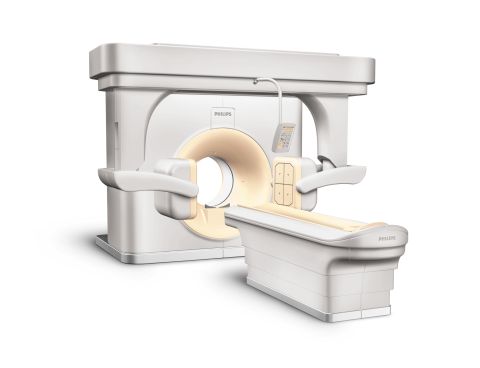 Figure 4. The Philips Precedence SPECT/CT scanner
Having the gamma camera and CT scanner on the same gantry allows straightforward fusion of the two data sets. The CT provides accurate anatomical localisation of the functional information within the gamma camera scan. In addition, the CT data can be used for generating attenuation correction maps to increase the accuracy of the gamma camera data. It is claimed that the accuracy of radionuclide therapy planning can be increased by using the CT attenuation corrected SPECT data. Applications in development include combined coronary CT angiography and myocardial perfusion imaging.
GE's Hawkeye system (Figure 5) has been available for several years, and RSNA 2004 saw an update of the scanner in the form of the GE Millennium VG Hawkeye. The Hawkeye consists of a dual headed gamma camera with an x-ray tube and row of detectors housed within the gantry. The x-ray system is used to acquire low-resolution CT scans of the patient, which are then used for attenuation correction of the corresponding SPECT data. The CT images, which typically take 5 to 10 minutes to acquire, can also be used for anatomical localisation of the SPECT images.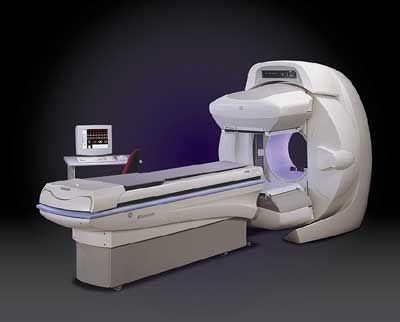 Figure 5. The GE Millenium VG Hawkeye SPECT/CT scanner
PET / CT
A number of PET / CT scanners were on display at the meeting, including the Discovery ST from GE, the GEMINI GXL from Philips and the Siemens Biograph 64. PET / CT systems are now more widespread, with GE alone now have 200 Discovery systems installed worldwide.
| Scanner | CT slice options | PET detector material | PET acquisition modes | Scanner bore diameter (cm) |
| --- | --- | --- | --- | --- |
| GE Discovery ST | 4, 8, 16 | BGO | 2D and 3D | 70 |
| Philips GEMINI | 2, 6, 10, 16 | GSO | 3D | 70 |
| Siemens Biograph | 2, 6, 16, 64 | LSO | 3D | 70 |
Table 3: PET / CT basic system specifications
The Centers for Medicare and Medicaid Services (CMS) in America issued a draft national coverage decision in November 2004 proposing to expand Medicare coverage for the detection of certain cancers using PET with FDG. The decision to allow more PET scans to be reimbursed via Medicare will lead to a growth in the number of PET and PET / CT systems in the US, and probably drive growth worldwide.
Angiographic CT (ACT) systems
Siemens have incorporated a CT facility into their Axiom Artis FD C-arm angiography system. The CT option, known as DynaCT utilises the flat panel detector of the angiography system. This performs a 10 s rotation and provides images with a low contrast resolution of 10 mm at a contrast level of 10 HU. The ACT images can be useful in neurovascular treatment procedures where local bleeding as a result of an aneurysm rupture can be visualised in the angio lab. The visualisation of the ventricular system of the brain adds in diagnosing pathologic processes or to guide and monitor placements during drainage procedures. ACT can also provide diagnostic and interventional support in a range of abdominal procedures including puncture and drainage. In oncology applications, it is said that its ability to visualise tumours in all parts of the body will enable new methods for conducting biopsies and treating tumours, such as embolisation and RF ablations.
Summary
Following their introduction at last year's RSNA and over the following year, 64-slice scanners are now a commercial reality. Their advantages are in cardiac applications, with efforts directed at improving the temporal resolution through high gantry rotation speeds and developments in gated reconstruction algorithms.
Large bore CT scanners which are increasingly being bought as dedicated systems for radiotherapy planning are another new area of interest.
CT images are now being obtained with flat panel detectors, on radiotherapy simulators and interventional angiography systems. Developments are still in progress on large area detectors to enable scanning of whole organs in a single rotation on dedicated diagnostic CT scanners. Manufacturers are currently taking different approaches to this, either with flat panel detector systems or the further extension of matrix detector arrays. These new systems, when available, should open up more possibilities for CT in dynamic i.e. 4D imaging.
Philips and Siemens have joined GE in the market for combined SPECT/CT systems. The CT scanner attached to these systems is used as a tool for attenuation correction in the SPECT images and for anatomical localisation.
PET/CT is now becoming an established diagnostic tool and it is anticipated that there will be a significant expansion in the use of these systems over the coming year.